Bakery Serving Sparta, WI
At Linda's Bakery, we offer a full line of bakery goodies, including:
·    Cakes & Cupcakes
·    Muffins & Quick Breads
·    Pies
·    Donuts, Sweet Rolls, Danish & Scones
·    Breads, Buns & Dinner Rolls
·    Pastries & Desserts
·    Coffee Cakes
·    Cookies & Bars
·    Drinks
·    Gluten-Friendly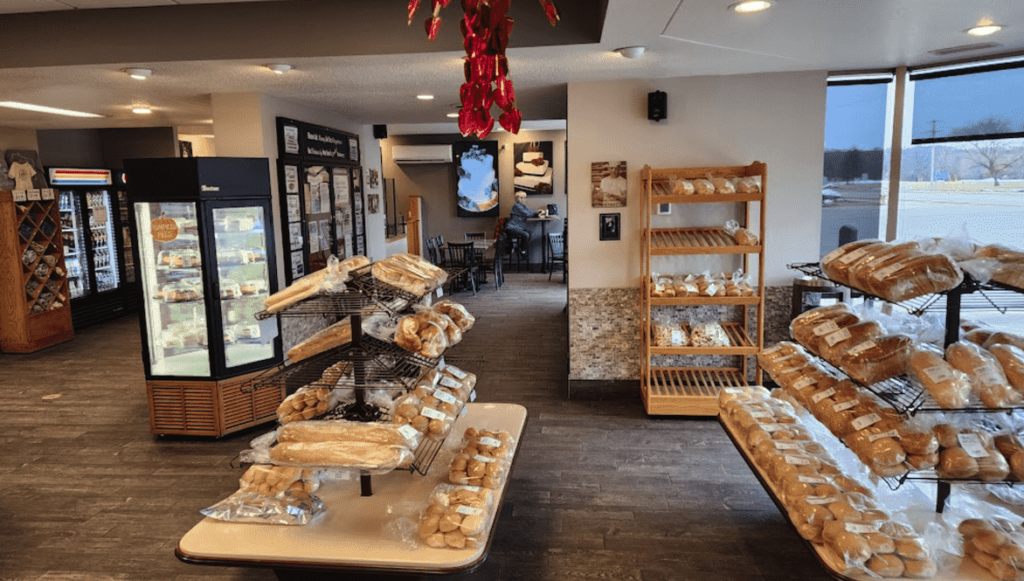 Welcome to Linda's Bakery!
Our award-winning bakery has been proud to serve the area for 50 years! That includes the wonderful village of Sparta. There's a ton of things you can do in Sparta – just heading outdoors to enjoy the scenery in the Driftless Area, visiting one of the Amish communities, or hiking, biking, or antiquing will fill up your day.
When your scenic drive takes you west on Hwy. 16, be sure to stop by Linda's Bakery. We hope you will step inside and experience the delicious aromas of an authentic hometown bakery. As an award-winning, family-owned, full-line bakery, we bake all our products from scratch. Our time-tested recipes are so good, we're confident you will taste the difference.
Our Story
Back in 1973, Linda purchased the bakery. She worked night and day to make it into the success it is today. By 1983, Linda and her brother Marc moved the bakery to its current location on Hwy 16. Today, Marc and family run the bakery business. They employ over 70 people and are still working like crazy to make sure our daily customers are happy and satisfied!
In addition to the baked goods, Linda's Bakery also brings you gourmet espresso coffee, French macarons, and cake pops. We have also made it possible for our customers to order online, because we want you to be able to reach us without leaving the house!
All our items are made from scratch using only the freshest ingredients. Who doesn't love fresh-baked things from the bakery? If you don't have the time to be in your kitchen these days because of your busy schedule, let Linda's Bakery handle that for you.
We bake fresh every day, have desserts for every occasion, and you will love everything you buy. You'll have the opportunity to meet our sales team and enjoy our daily samples of fresh bread and other sweet treats. You will want to make Linda's Bakery home for all your bakery needs.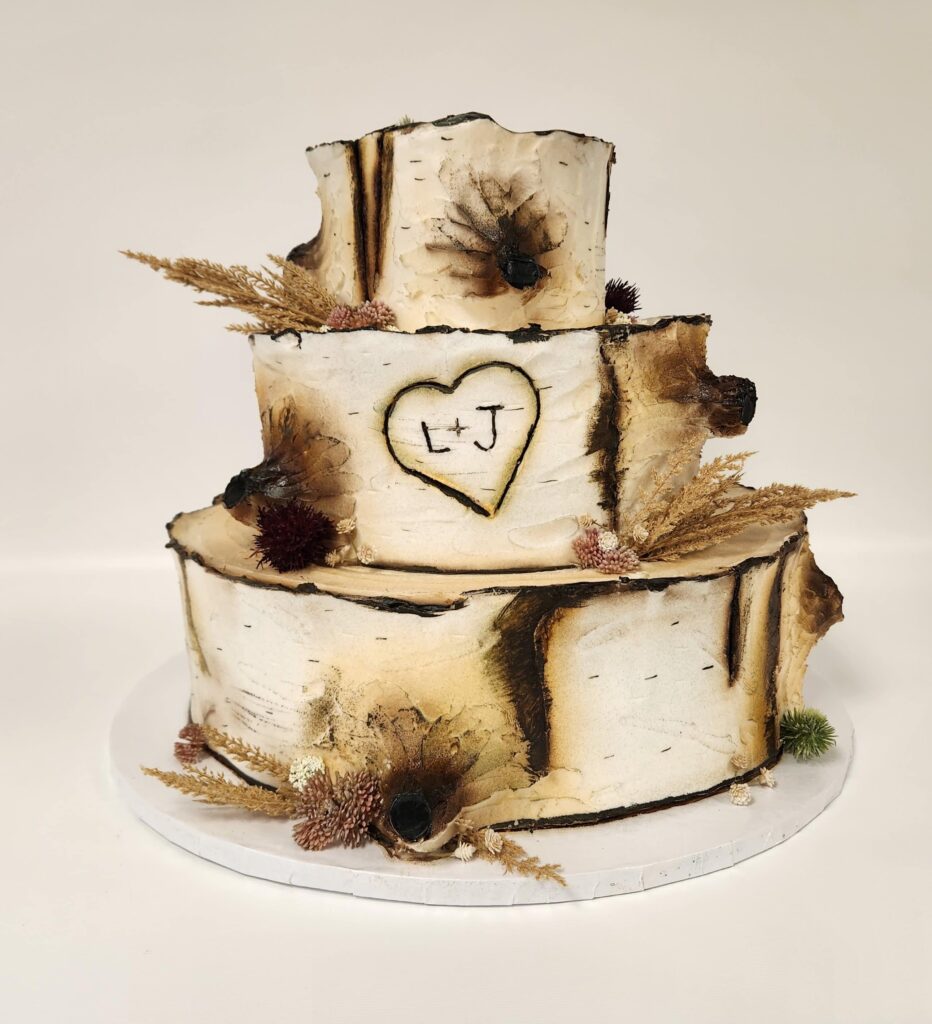 Wedding Cakes for Those in Sparta
Welcome to all the brides and grooms. We want you to know we have created thousands of wedding cakes for couples all over southwest Wisconsin. Once you come in for a consultation, you will discover just how much our wedding cake bakery cares about you, your cake, and your special day.
We are a bakery for wedding cakes that offers a wide array of choices, such as cake flavors, fillings, and frostings, because we know you don't want to settle on a cake; you want your cake to be perfect. To make sure of that, we can make recommendations and guide you through every step of your cake build.
We are confident that a wedding cake from Linda's Bakery will be front and center at your reception and will be remembered for years.
When you book a consultation us, that time is set aside for you, and you alone. This is your opportunity to bring along your ideas, color samples, cake toppers and stands, flowers, ribbons, and anything else you want to use on your wedding cake.
We also will deliver your cake within a 50-mile radius of our West Salem bakery. If you need something delivered a bit further, we will do our best to accommodate you. Not all wedding cake bakeries are willing to do that. At Linda's Bakery, your happiness is our first concern.
Birthday & Custom Cakes
A birthday cake or a custom cake from Linda's Bakery will add a magical touch to any celebration. In addition to being guaranteed fresh, our custom cakes will be sure to dazzle, with all our cake decorators can add on them.
It doesn't matter what you are looking for, anything from comical, colorful, sentimental, old-fashioned, unique, or perfectly simple; our award-winning bakers are ready to deliver the custom cake of your dreams.
Are you looking for a cake for a baptism, engagement, anniversary, birthday, sports, graduation, or retirement, for kids, teens, or older folks? We have precisely what you are dreaming of and the cake flavors, sizes, frostings, and fillings to make the biggest impressions.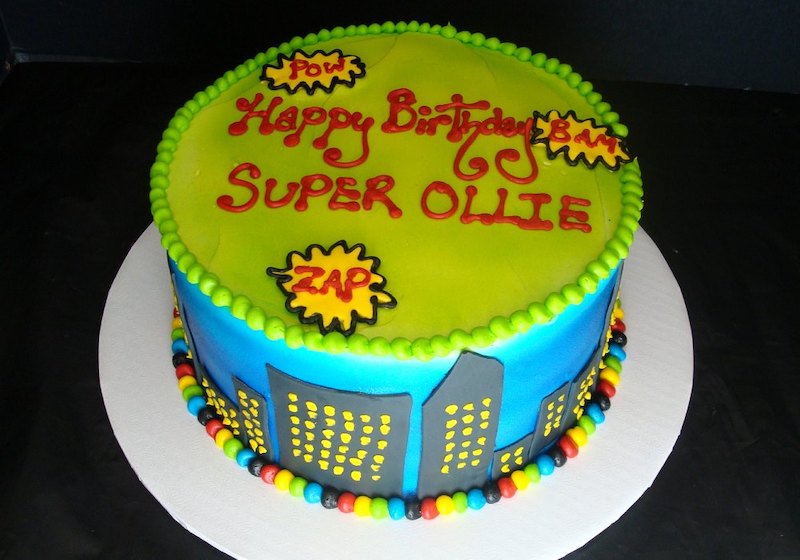 Our team of cake decorators are artists and can create flower cakes, sculpted and special cakes, photo cakes, and piped and picture cakes for you. If you need a custom or birthday cake last minute, just stop in and pick one up from our freezer, ready to be personalized.
Don't let another day go by that you don't come by and see what Linda's Bakery offers you. Whether for a special occasion or no occasion at all, sample home-baked goodness like you've never had before. Fresh, mouth-watering, and delicious. That's Linda's Bakery.