When you are planning something special for someone, you want the perfect desserts to go with that occasion. We can fulfill all your bakery needs, including:
·    Breads, Buns & Dinner Rolls
·    Cakes & Cupcakes
·    Pies
·    Donuts, Sweet Rolls, Danish & Scones
·    Muffins & Quick Breads
·    Cookies & Bars
·    Coffee Cakes
·    Pastries & Desserts
·    Gluten-Friendly
·    Drinks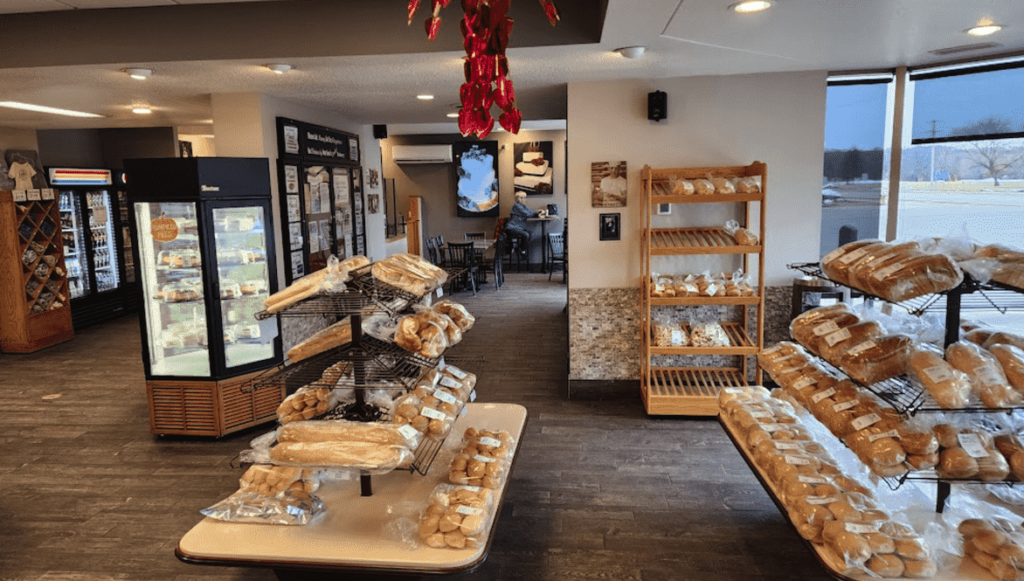 Family-Owned and Operated Bakery
You know those inviting smells of bread or a delicious cake right out of the oven? Step inside Linda's Bakery, and you will experience those smells you remember and more! We are a family-owned and operated bakery business, and we've been at it since 1973. We are located in West Salem, Wisconsin, just a short ride from La Crosse.
Our award-winning bakery has the freshest assortment of bakery delights you will find anywhere. It has been our pleasure and privilege to be a part of countless family celebrations and memorable moments over the past 50 years. Our goal is to always provide our customers with the highest quality ingredients and the freshest and finest desserts for whatever they are celebrating!
With all there is to do in La Crosse; country scenic byways along the Mississippi River, biking and hiking trails, fishing, and birding, enjoying parks and campgrounds, and the many apple orchards spread out along the way – you can still appreciate good food!
There is nothing like the delicious array of sweets your eyes will be drawn to as soon as you enter Linda's Bakery. From the pastries and cakes to breads and rolls, from donuts and classic lattes or milkshakes to desserts and our famous coffee cakes, it's all here for you to enjoy.
You can always order online if you don't have time to stop in and browse our dessert collections. Whatever your pleasure, we have sweet treats sure to satisfy every sweet tooth. If you have never tasted one of our cookies or coffee cakes, know that our recipe has been made from scratch and enjoyed by everyone for almost 50 years. You really can TASTE the difference.
Create a tradition for fine desserts with our classic cakes and cupcakes. We offer the finest in flaky pie tarts, chocolate mousse, and French macaroons. Every day you will find freshly baked muffins and quick breads that are sure to please. When you want to indulge yourself just a little bit, our donuts, Bismarks, and sweet rolls will really hit the spot.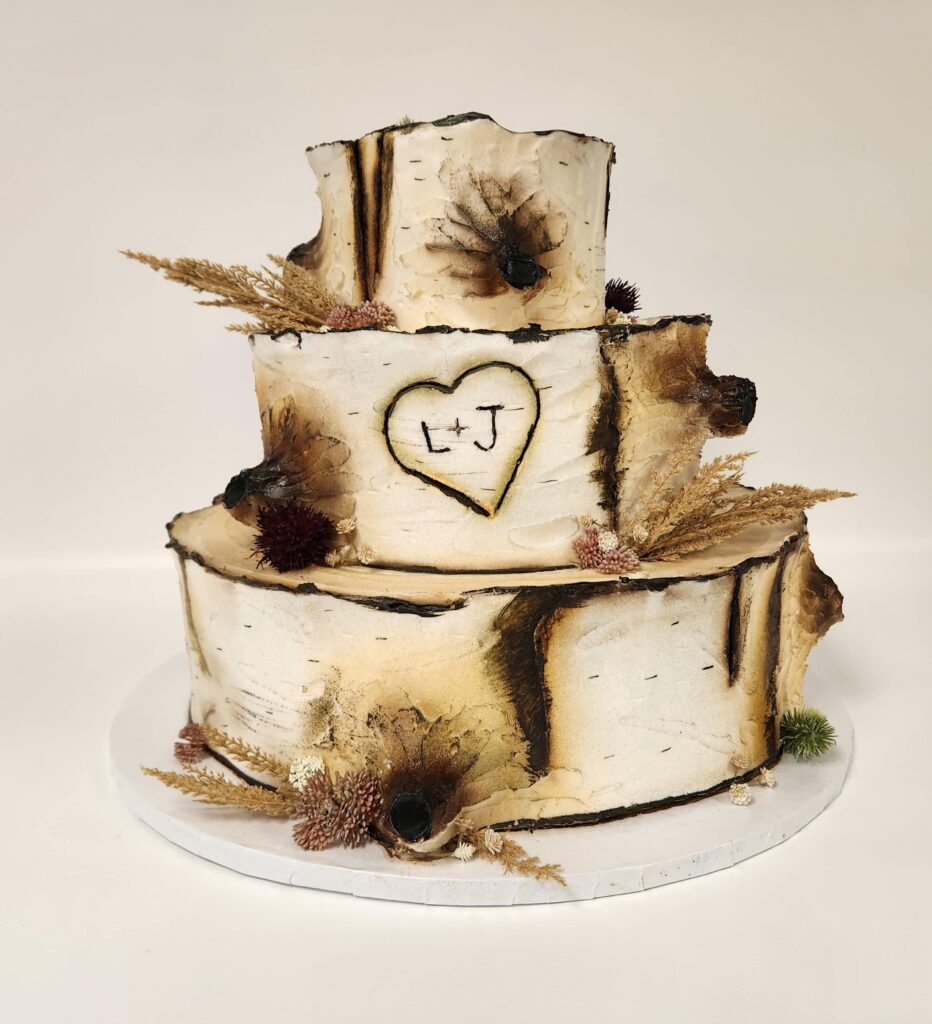 Wedding Cakes in La Crosse Wisconsin
Your wedding day is likely the biggest day of your life, so you need a wedding cake bakery that will come through with the perfect wedding cake.
All our wedding cakes are baked using our time-tested recipes, and they do not disappoint.
Our wedding cake decorators will expertly adorn your cake to your exact liking. They will make the most beautiful and delicious showpiece for your wedding day, something that not all wedding cake bakeries can do.
We offer a wide variety of cake flavors, fillings, and frostings. When you meet with our cake decorator, you can bring photos, ideas, color samples, cake toppers, cake stands, and anything you can think of to make your wedding cake a standout.
You can even order cake samples to try out before your consultation, to help you decide what is best.
We deliver to many locations in the La Crosse, WI area, in a 50-mile radius from Linda's Bakery. We thank you in advance for your interest in our beautiful, delicious, and award-winning bakery for wedding cakes!
Shop for La Crosse Birthday & Custom Cakes
Linda's Bakery creates some of the best birthday cakes you will find in Wisconsin! Our team of decorators will create the perfect cake for any occasion, and we have a wide array of cake flavors, sizes, frosting, and fillings that satisfy every sweet tooth.
As a bakery for birthday cakes that has been creating delicious and unique cakes for over fifty years, we specialize in creating the design and customization that will be just right for your birthday or special occasion. Our reputation for quality designs and flavors at Linda's Bakery is unsurpassed!
When you need a custom cake for a special occasion, look no further than our team! If you want a specific color or idea to be incorporated into the design, tell us what it is, and we'll create it for you.
Our cake decorating includes flower cakes, photo cakes, sculpted and unique cakes, and piped or picture cakes.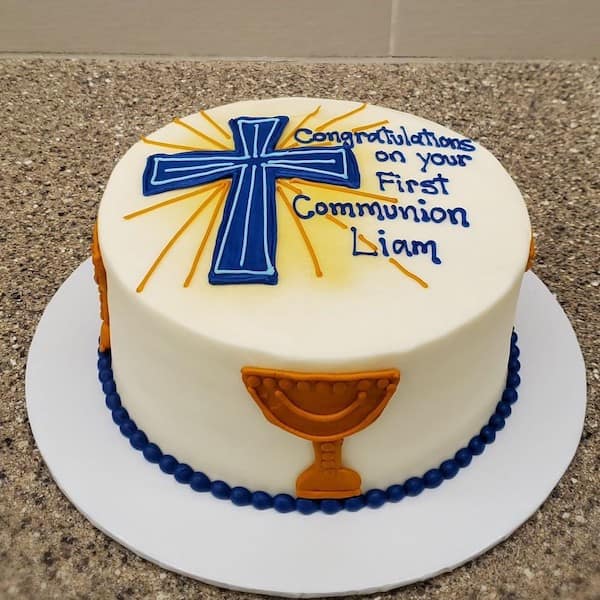 For decades, Linda's Bakery has been the one-stop shop for all your sweet dessert needs. Feel free to call us with questions and remember that online ordering is also available. If you are in a hurry, no worries, as we have a variety of beautiful cakes always available in our freezer, just waiting for you.