Bakery Serving
La Crescent, MN
Every day we offer the finest in just baked:
·    Breads & Rolls
·    Cakes & Cupcakes
·    Cookies & Bars
·    Pies
·    Muffins & Quick Breads
·    Donuts, Sweet Rolls, Danish & Scones
·    Pastries & Desserts
·    Coffee Cakes
·    Drinks
·    Gluten-Friendly
You really CAN taste the difference.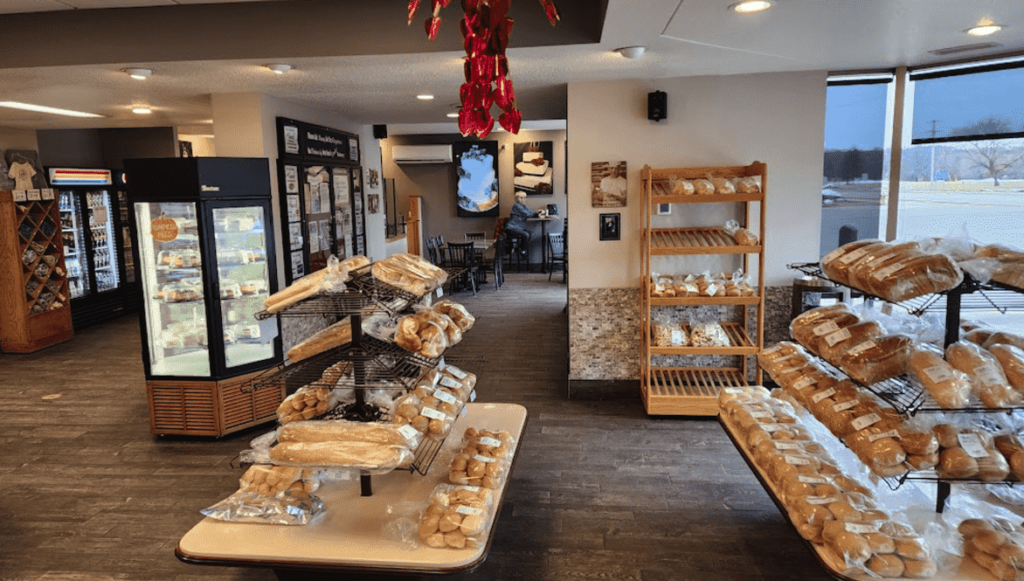 Only a Short Drive to Our West Salem Bakery
No matter where you live, there is nothing like fresh bakery confections. Even if where you call home is across the Mississippi River in La Crescent, MN, you can still enjoy all that Linda's Bakery in Wisconsin has to offer. Our family-owned, full-line bakery has served the area since 1973.
There are always special events to celebrate with family and friends, and those special occasions usually call for unique desserts. What better way to say you care than with what Linda's Bakery has to offer?
All our delicious offerings are baked fresh daily because we know how important it is to sink your teeth into a dessert that is fresh, warm, and just plain good!
There sure is a lot to do in La Crescent. Between exploring Bauer's Market, sampling the wine at the River View Vineyard, or visiting one of the apple orchards in the Apple Capital of Minnesota, you probably won't have much time for much else. However, when you're taking a rest and that sudden urge for baked goodness seeps into your brain, why not venture across the bridge to Linda's Bakery in West Salem, WI?
You are always invited to come in and experience the aroma of an authentic hometown family bakery. Our award-winning bakery features only high-quality products baked from scratch to perfection.
Meet our friendly team and enjoy fresh samples of our bread or other sweet treats. There is something for everyone, young, old, and in-between, even if you are watching your diet or need something gluten friendly.
We are a family-owned and operated, full-line bakery, and we have been serving La Crosse County, Houston County and the surrounding areas for a long time. Today, we employ over 70 full-time, part-time, and seasonal team members, and there are days when we serve over 1,000 customers! We appreciate each and every one of them and hope we can give them an experience they will never forget!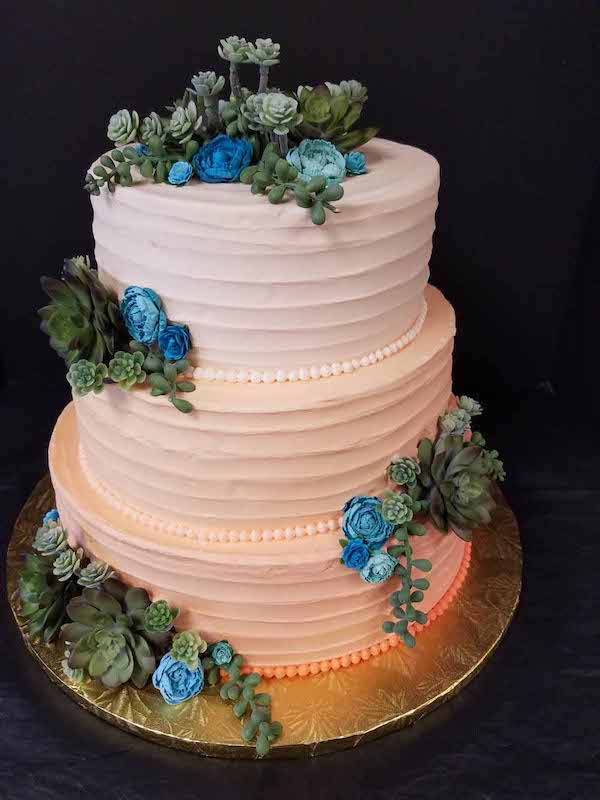 Wedding Cakes for your
La Crescent Wedding
There are few occasions more special than your wedding day! Thank you for considering Linda's Bakery to make your cake on your special day! Whether you are hosting a large affair or something smaller and simpler, our exquisitely decorated wedding cakes are the perfect complement to your dream wedding.
There are a lot of wedding cake bakeries out there, but you don't want to be disappointed on your most special day. We offer you various options including cake flavors, fillings, and frostings.
When we meet with you during your chosen consultation time, you can bring color samples, flowers, cake toppers, and all designs you would like to see incorporated into your wedding cake design.
Our wedding cake bakery will not disappoint. There are cake samples for you to try, and we deliver within a 50-mile radius of Linda's Bakery. We promise you that your wedding cake will be everything you dream it will be!
We have created thousands of wedding cakes over the years and once you step through our doors to meet with our wedding consultant team, you will understand why we have so many happy customers. Make your wedding day an affair to remember with one of our stunning wedding cake creations. We are the bakery for the wedding cakes you are looking for!
La Crescent Birthday & Custom Cakes
Let's say you need a cake that is sure to add a magical touch to any celebration you might be having. Don't go looking for a bakery for custom cakes that make promises they can't keep. Linda's Bakery will create exactly what you are looking for.
All our cakes are guaranteed to be fresh and full of flavor. We have fantastic cake artists who will turn your birthday cake or custom cake into a visual wonder unlike anything you've seen before.
As a bakery for birthday cakes, we know how meaningful the perfect birthday cake is.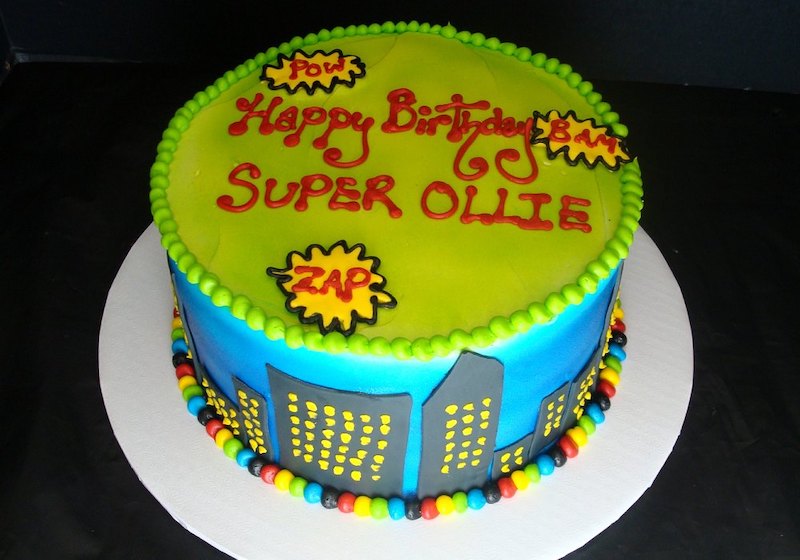 We have the cake flavors, sizes, frostings, and fillings to make your every dream come true. Our cake decorators can also include much more, such as photo cakes, flower cakes, sculpted and unique cakes, piped cakes, and picture cakes.
We have so many cakes to choose from, and if you need something last minute, we have cakes in our freezer, ready for personalization.
Once you get into the habit of only wanting fresh, delicious, and quality baked goods, look to Linda's Bakery for them all. We are just down the interstate I-90 on Hwy. 16 in West Salem, so be sure to come and see all we offer. Make dessert your best tonight with something special from Linda's Bakery.