A bakery only becomes an award-winning bakery by offering a full line of products. At Linda's Bakery, you will find:
·    Cakes & Cupcakes
·    Pies
·    Donuts, Sweet Rolls, Danish & Scones
·    Coffee Cakes
·    Breads, Buns & Dinner Rolls
·    Pastries & Desserts
·    Muffins & Quick Breads
·    Cookies & Bars
·    Gluten-Friendly
·    Drinks
And you can order online, too.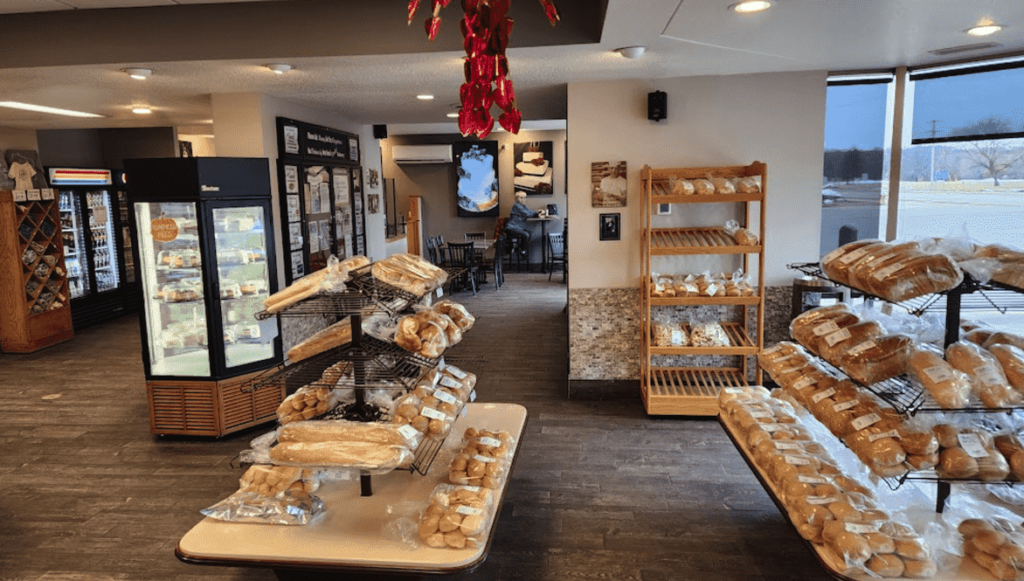 Home-Baked Goodness from Linda's Bakery
Remember that bakery you loved going to as a kid? The amazing aromas of bread, cookies, and cakes filled the air when you opened the door. What was it that made that place so special? At Linda's Bakery, we would guess that freshly baked goodies and quality ingredients made up every item in that shop.
Linda's Bakery is a family-owned and operated business, and we have been delivering dessert sweetness since 1973. We are located in West Salem, Wisconsin, just a short drive from Onalaska.
We know there's plenty to do when you are on Lake Onalaska, the Black River, or exploring the Coulee Region. If you're hiking, biking, using the waterways, or hanging out at the amusement park or wine bar, you work up an appetite. Why not satisfy that appetite with the best desserts, breads and rolls you can find. Our full-line bakery has been offering the best in baked-from-scratch bakery items and desserts since 1973, and we are still going strong.
We have been baking homemade traditions and goodness into our desserts for generations and want you to discover just how good we are. At Linda's Bakery, if you don't see what you're looking for, just ask us about it. We know how to make all your culinary dreams come true.
Today, Linda's Bakery employs over 70 team members, and there are days we serve over 1,000 customers. We also offer you gourmet espresso coffee drinks and other modern treats, including French macaroons and cake pops. Our recipes have stayed the same for decades, so we remain focused on dessert goodness.
Our dessert options are truly endless! We are proud to offer a great variety of cookies, cupcakes, cakes, pastries, breads, donuts, scones, and so much more. We ARE your go-to bakery.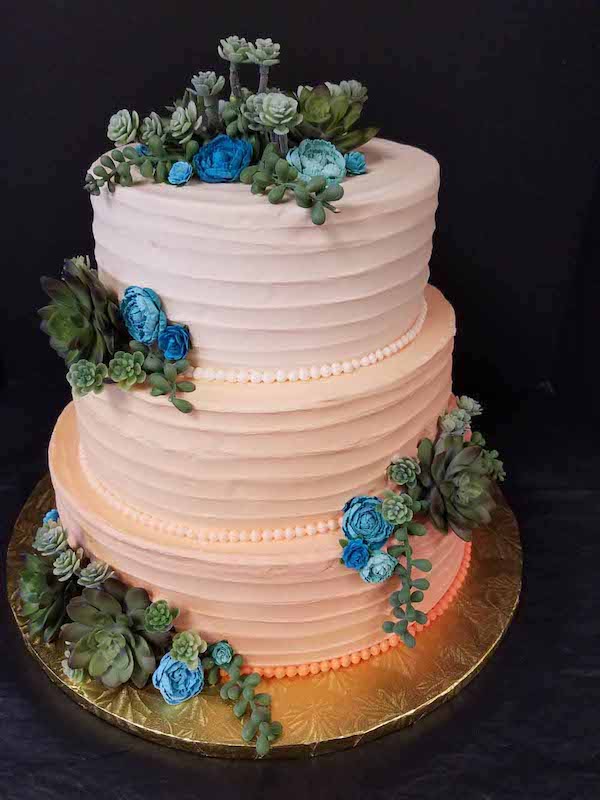 Wedding Cake Bakery Serving Onalaska
We know you are looking forward to your wedding day and want everything to be picture-perfect. That certainly includes your wedding cake. Memories will be made, and we want to thank you for considering Linda's Bakery to have on your special day.
Every wedding cake is created using our time-tested recipes, and you really can taste the difference. Our wedding cake bakery team can offer you a traditional wedding cake or an offering of cupcakes, desserts, and pastries for your wedding reception. You can, of course, order cake samples to try before meeting with our wedding consultant.
We offer a variety of cake flavors, fillings, and frostings. When you come in for your consultation, bring along any ideas, photos, color samples, cake toppers and stands, and anything else you would like to include on your wedding cake.
No matter how large or small, how elegant, or simple your wedding is, we will create the perfect wedding cake for your special occasion. We deliver within a 50-mile radius of Linda's Bakery, but we can make an exception if necessary.
Wedding cake bakeries are not all the same and when you let Linda's Bakery handle your wedding desserts, you will be delighted. We do everything for you!
Birthday & Custom Cakes
There are always special occasions to celebrate, and you want a special cake to go with that moment. No birthday is complete without a birthday cake, and we have the ideas and designs to make your birthday as special as can be.
Our bakery for birthday cakes offers you a wide selection of cake flavors, sizes, fillings, and frostings. Our team of cake decorators will create the perfect birthday cake to match your needs, and if you are looking for something last minute, we have a freezer filled with custom cakes, just waiting to be personalized for you.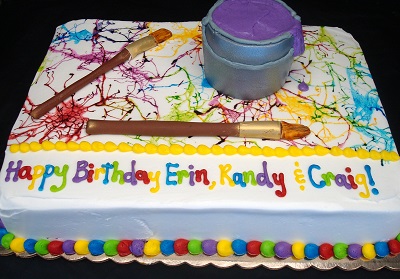 When you have a special occasion; birthday, baby shower, anniversary, or graduation, we can decorate custom cakes just as you like them. We can do photo cakes, flower cakes, sculpted and special cakes, piped and picture cakes.
Satisfy your sweet tooth at Linda's Bakery. We have the freshly baked, high-quality ingredient desserts you are craving right now. Whether it's for a special occasion or no occasion at all, stop by Linda's Bakery and let the aroma of cakes, cookies, and freshly baked bread fill your senses! We are a must-visit in West Salem, Wisconsin.