Bakery Serving Bangor, WI
Today, Linda's Bakery is still known for made-from-scratch goodness. Our desserts say it all. We offer a wide variety of sweet treats including:
·    Cakes & Cupcakes
·    Rolls, Buns & Dinner Rolls
·    Cookies & Bars
·    Coffee Cakes
·    Pies
·    Muffins & Quick Breads
·    Pastries & Desserts
·    Donuts, Sweet Rolls, Danish & Scones
·    Drinks
·    Gluten-Friendly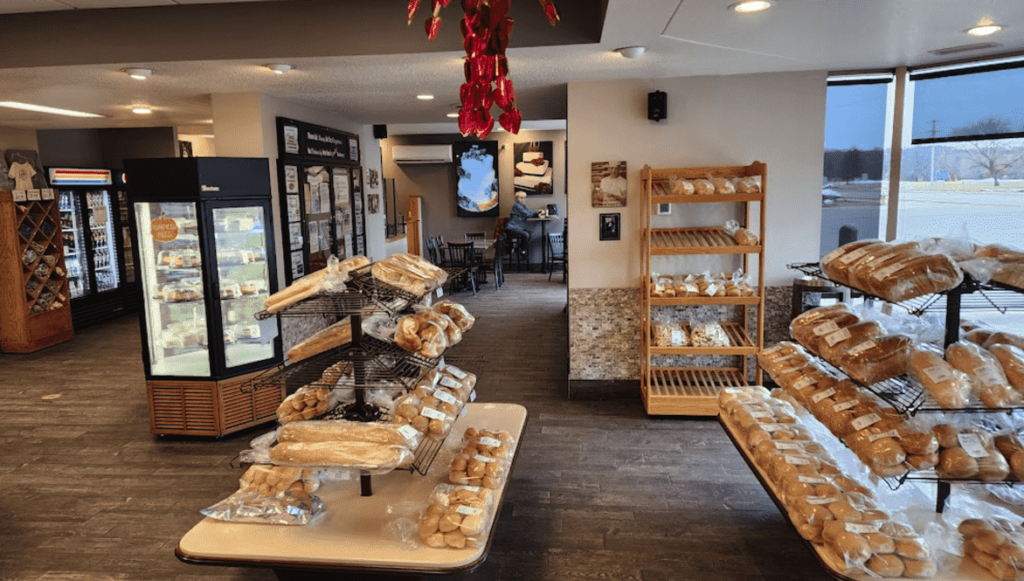 At Linda's Bakery, we are proud to be one of the leaders in sweet treats in the area. Since 1973, our family-owned and operated bakery has created scrumptious delicacies for customers coming from all over the area. We are located in West Salem, just down the road from Bangor, WI.
Whether you are celebrating a special event, looking for a unique gift, wanting to surprise a family member with their very own custom cake, or are just bringing dessert home for the family, come on down to Linda's Bakery. Our friendly team is always ready to tell you all about Linda's humble beginnings, back in 1973.
These days, our team consists of over 70 full-time, part-time, and seasonal helpers. Some days we serve over 1,000 customers. All our delicacies are still made fresh daily with the highest quality ingredients.
There is nothing like sinking your teeth into one of our treats. In addition to that, we now serve gourmet espresso coffee drinks and other more modern pastries such as French macarons and cake pops. You will not find another bakery quite like Linda's Bakery, where every bite is a tasty delight.
Our award-winning bakery serving Bangor has been recognized as one of the very best in Wisconsin. We take pride in offering a wide selection of freshly baked products, every day. If you don't see what you want, just ask us! Our staff is always happy help you find the perfect dessert for your needs. You can even try a sample or two when you visit!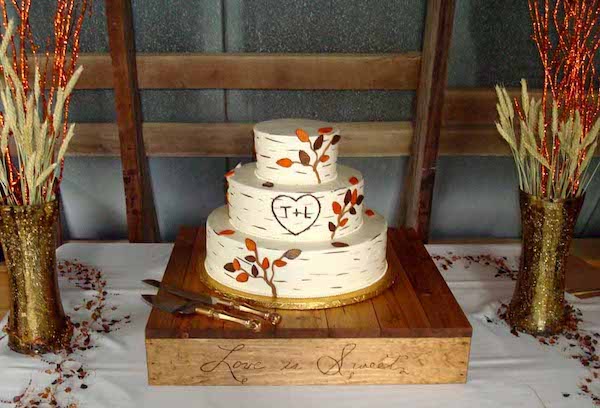 Wedding Cakes in Bangor WI
Your wedding day will be filled with memories, and no doubt you'll want everything to be perfect, including your wedding cake. As an experienced wedding cake bakery, we can create the perfect wedding confection for you. We will customize it to your exact specifications, making it another lasting memory on your special day! We are so grateful to the generations of families who have trusted us to create their perfect wedding cake design, and we hope to do many more.
Our wedding cakes are made from scratch, using time-tested recipes, and made to your specifications. We can make a traditional cake for you, simple or tiered, or if you are looking for something unique, we offer customized cupcakes, desserts, and pastries for your wedding day. Anything you can ask of a bakery that makes wedding cakes; we can do for you!
Linda's Bakery offers a wide variety of cake flavors, fillings, and frostings. We ask that you make an appointment for a consultation. You can even order up taste samples to help you decide. Bring along your ideas, color samples, flowers, cake toppers, cake stands, and anything that will help us to give you the wedding cake of your dreams.
Know that we will literally go the extra mile for you. Not all wedding cake bakeries will deliver in a 50-mile radius. We will go farther for you, if necessary.
Birthday & Custom Cakes for your Bangor WI Celebration
A custom cake from Linda's Bakery is sure to add that magical touch to any celebration! All our cakes are guaranteed fresh and flavorful. Whatever the occasion; baby shower, birthday, retirement, baptisms, anniversary, graduations, and everything in between, we have the beautiful and delicious pastries that will delight you and your guests.
We create our birthday cakes in a variety of flavors, sizes, frostings, and fillings. Every custom cake we create is always made from scratch, with the freshest of ingredients.
Of course, any bakery for birthday cakes needs to have an experienced cake decorator on hand, and we are no different. Our team is ready to dazzle you with exceptional quality and service. We can create photo cakes, flower cakes, sculpted and special cakes, piped and picture cakes. If you can dream it, we can create it.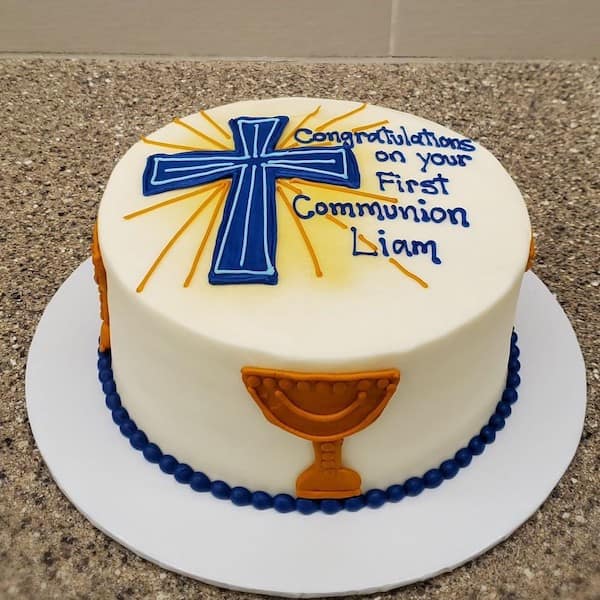 At Linda's Bakery, we guarantee that all our sweet treats and delicacies are baked to perfection. If you need something at the last minute, our custom cakes bakery has just what you need in our freezer, ready to be personalized.
There is nothing quite like just-baked goodness when it comes to mouth-watering desserts. You don't have the time to be creative in the kitchen these days, so let us take care of that for you! From cookies, pies, breads, pastries, custom cakes, and so much more, visit Linda's Bakery to add a little 'delicious' to your day!