Bakery Serving Fort McCoy
Our delicacies are made from scratch, using our time-tested recipes. Step inside and savor the aromas of our full-service bakery with any dessert or pastry you can imagine available. Our goodies include:
·    Cakes & Cupcakes
·    Rolls, Buns & Dinner Rolls
·    Cookies & Bars
·    Coffee Cakes
·    Pies
·    Muffins & Quick Breads
·    Pastries & Desserts
·    Donuts, Sweet Rolls, Danish & Scones
·    Drinks
·    Gluten-Friendly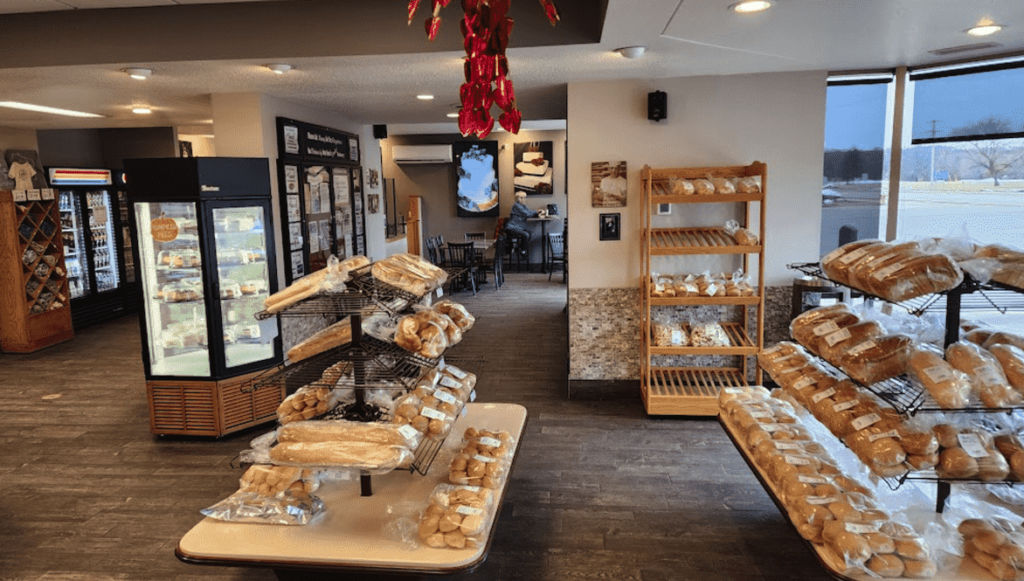 Sweet Treats for Our Active Military and Veterans
To say we appreciate our military at Linda's Bakery is an understatement. For all they do for us; in ways that we cannot even fathom, we honor everyone who made the choice to serve in the armed forces. They not only strive to keep us safe globally but are also involved in local community affairs. When looking for the best in desserts for your family or unit, we would be delighted if you came and visited Linda's Bakery.
So much goes on every day at Fort McCoy, ensuring the training and readiness of military personnel and units of all branches of America's Armed Forces. Working up an appetite goes along with it. Linda's Bakery in West Salem has been providing sweet treats since 1973 and we welcome our military members every time they walk through our doors.
Our Story
We are an award-winning, family-owned bakery. Linda's Bakery has been in the West Salem area since 1973 when Linda purchased the business. She worked hard to establish herself, and in time, her brother Marc joined her. In 1983, she moved the business to its current location on Hwy. 16. There, you can find over 70 team members creating culinary magic every day for people all over the La Crosse region.
These days, in addition to the sweet treats we've become known for, Linda's Bakery serves gourmet espresso coffee and other favorite drinks, as well as more modern features such as French macarons and cake pops. Whatever the occasion, whatever time of day, it's always time for some dessert magic from Linda's Bakery!
Did we say we also specialize in wedding cakes, custom cakes, and all types of cake creations you need for your next party or celebration? Our cake decorators are on site to meet with you. We can bring even your wildest cake fantasies into reality. Make one of our signature cakes the showpiece for your next celebration.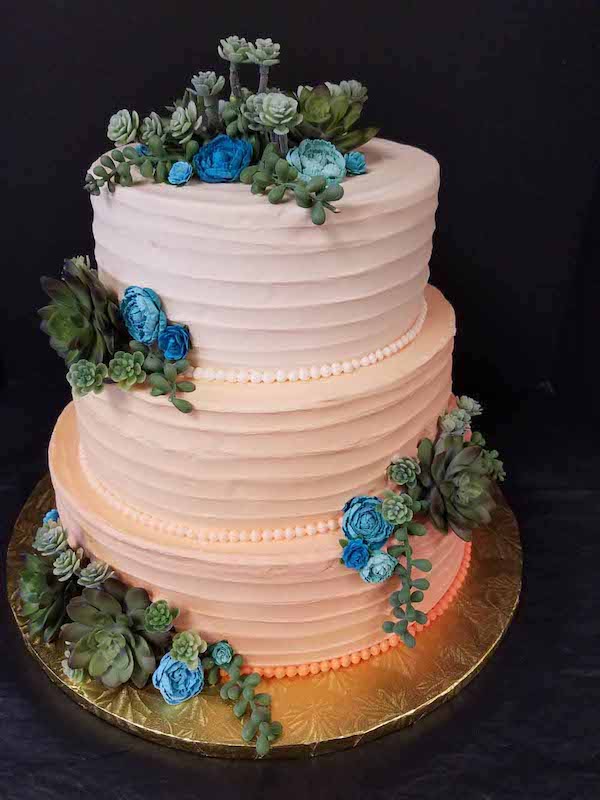 Wedding Cakes for the Fort McCoy Area
Beautifully crafted and uniquely designed for your wedding day, wedding cakes are among the most important aspects of a wedding. Traditionally, wedding cakes were symbolic of prosperity as a new couple were being married.
Today, couples still want that glamorous look, but without the glamorous price tag. At Linda's Bakery, our wedding cake bakery is ready to work with you to bring you the perfect cake.
To us, a wedding cake is so much more than flour, butter, sugar, and eggs. It is a memory you will have forever and should be treated with as much importance as the dress.
Wedding cake bakeries vary. At Linda's Bakery, you can rest easy knowing our cake decorators are creating the cake of your dreams. Bring along your color samples, ideas, cake toppers and stands, flowers, ribbons, and anything you want to include in your design.
We offer a wide array of cake flavors, fillings, and frostings, and we offer you samples to try before sitting down for your consultation. We can make a traditional wedding cake for you; or if you prefer – cupcakes, pastries, and other wedding desserts.
If you need rehearsal treats or a groom's cake, just let us know! We are a bakery for wedding cakes that does it all!
Birthday & Custom Cakes for Special Occasions in Fort McCoy
We have the custom decorated cakes for you. Whether you are celebrating a birthday, promotion, retirement, anniversary, graduation, baby shower, bridal shower, or another milestone, let us be the bakery that brings your custom cakes to life!
Our birthday cakes always surprise and delight. We offer a variety of cake flavor, sizes, frostings, and fillings. There is nothing we can't create for you.  If you have ideas, be sure to share them with us.
Our cake decorators are truly artists and can give you the perfect custom cake.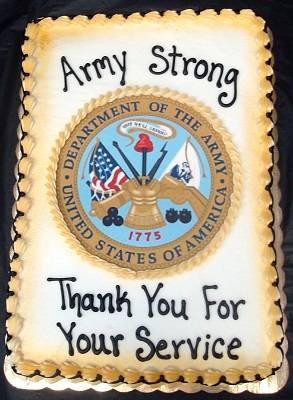 We can create flower cakes, photo cakes, sculpted and special cakes, and piped and picture cakes. Just give us a 2-day notice for any birthday or custom cake. This will give us time to prepare, plan, and create the magic for your next celebration.
We are always thinking ahead because we know how busy you can be. Are you looking for a last-minute custom or birthday cake? No worries, we have a ton of variety in our freezer just waiting to be personalized for you.
We let the sweetness out every day and we have been doing so for generations! Thank you for considering Linda's Bakery for your wedding, birthday, or any other occasion cake, or to just satisfy your sweet tooth. Our time-honored recipes have been perfected over many years and you will taste the difference! We welcome you to Linda's Bakery and hope you have the sweetest day!